We listen.
We have a deep and collaborative relationship with our clients. Listening-really listening comes first. We become a part of your team. Our ability to quickly grasp the essence of your needs, your challenges and your goals is what sets us apart. We ask a lot of questions and not just once. Throughout our relationship, we keep listening. It's what we're known for.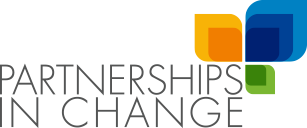 We are catalysts for change.
You're ready for change, or you wouldn't be here. Our role is to act as catalysts for lasting, meaningful change. The change you need to achieve and sustain success. This growth comes about through authentic—powerful, and sometimes difficult—conversations. And some hard work. But we are right there with you, every step.
We're only successful if you are.
Glowing evaluation forms and feedback are nice and we get our share. But our success isn't measured just by how happy our clients are with our services and programs, but by the success they achieve as a result. Tell us what success looks like for you, and we work together to create the outcomes you need and want.
We Trust You.
We believe our clients possess what they need to be successful. Your vision, values and skills have fueled your past success. Our job is to add to the mix our guidance, tools and expertise. To help you do what you do best- and to do it even better.
We believe the best leaders don't go it alone.
Leaders are only as good as the teams they lead. We have collaborated with more than two hundred leaders, guiding their teams from a culture of conflict to one of collaboration, transforming dysfunction into trust and changing a group of smart and gifted individuals into an extraordinary high performing team.